Welcome to The Hidden Wiki – The Front Page of the Dark Web.
Add The Hidden Wiki to your bookmarks and spread it!!
To access darkweb sites on The Hidden Wiki, install TOR Browser
Volunteer
Hidden Wiki Editor's picks
Some of the most interesting sites on The Hidden Wiki and the dark web:
Introduction Points
Some sites with good .onion lists
Financial Services
Currencies, banks, money markets, clearing houses, exchangers:
Commercial Services
Drugs
Chans
Privacy Services
Email Providers
Blogs and Personal Sites
Hacking
News Sites
Open Source Software
Others Sites
Dead Hidden Services
Do not simply remove services that appear to be offline from the above list! Services can go down temporarily, so we keep track of when they do and maintain a list of dead hidden services.
In addition to an onion simply being gone (Tor cannot resolve the
onion), sites that display 404 (and use a known onion/URL based hosting
service) are the only other thing that is considered truly DOWN.
Presumably the account is gone.
If a service has been down for a while, tag it with ' – DOWN YYYY-MM-DD' (your guess as to when it went down).
If a tagged service on the above list of live hidden services has come back up, remove the DOWN tag.
If a tagged service is still down after a month, please move it (along with the DOWN tag) to the list of dead hidden services.
The general idea of the remaining four service states below is that,
if the Hidden Service Descriptor is available, and something is
responding behind it… the service is considered up, and we track that
fact on the Main Page. If any of these subsequently go offline, append
the DOWN tag and handle as above.
Hello world's / statements, minimal sites, services with low user activity, etc (while boring)… are listed as usual.
Broken services are those that display 404 (and do not use a known
hosting service), PHP or other errors (or they fail silently)… any of
which prevent the use of the service as intended. They also include
blank pages, empty dirs and neglected status notes. Presumably the
operator is in limbo. Broken services are tagged with ' (reason) –
Broken YYYY-MM-DD' (your guess as to when it went broken)
Services that automatically redirect to another service (such as by
HTTP protocol or script), have their redirection destinations noted in
their descriptions. These are tagged with ' – Redir YYYY-MM-DD' (your
guess as to when it went redir)
Sites that are formally closed via announcement are tagged with ' – Closed YYYY-MM-DD' (your guess as to when it went closed.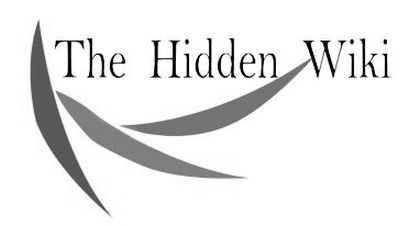 New v3 Hidden Services
In late 2021 the old v2 (Short) .onion domains will stop working because it will be removed from the Tor project. So from now on, The Hidden Wiki will only list v3 .onion domains (Long).
If you are wondering why this change was made, it has to do with the better security of the longer v3 domains.
The old v2 domains just did not have enough cryptographic strength.
All you have to do is update your Tor browser to a recent version if you want to keep browsing hidden sites.
To make the switch to the new type of domains as smooth as possible, please bookmark and share with others a good v3 .onion link list like the Hidden Wiki.
Why Bookmark The Hidden Wiki?
If you use other dark web directories, you can never be sure that the links on them are legit and real.
Only on The Hidden Wiki you can be sure to find the original links to all the major markets and vendor shops.
We check all links before we add them, and remove scams on a regular basis.
This is why we advise everyone to bookmark put page so you always got easy and secure access to the best dark web sites available.
Check out our Blog and Contact us for any questions you might have about The Hidden Wiki, your front page of the dark web.